The Criminal Justice Studies (CJS) department at SF State offers academic degree programs that focus on the connections between law, crime and justice systems through the lens of social justice. CJS students learn to hone their critical thinking skills by exploring how ideas and systems influence individual and community experiences. In addition, students obtain hands-on experience and learn to develop advocacy skills that are applicable both inside and outside of the system as well as a wide range of public and private sectors. 
Voices of Criminal Justice Studies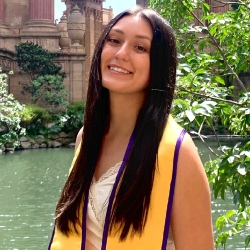 Alyssa Renee Bedoya: 2021 Graduating Class in CJS
I would like to thank my family, friends, and the Criminal Justice Studies Department for the continuous support throughout my educational career. I will have forever be grateful for your contributions that guided me along my successful path to obtaining my degree. Thank you!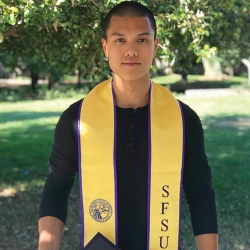 Donovan Castro-Roxas: 2020 Graduating Class in CJS
One of the most important things I've learned here at SF State was to "Arm Yourself...with Knowledge!". This quote comes from one of the most influential people I've met here at SF State, Professor James Dudley.
Criminal Justice Studies Degree Programs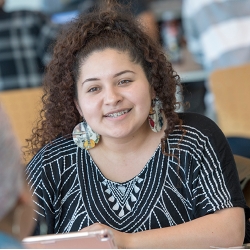 Minor in CJS
Complement your major studies with a minor in Criminal Justice Studies, which will equip you with critical thinking and conflict resolution skills to better understand the the administration of justice, crime and delinquency, legal systems, and working with diverse communities.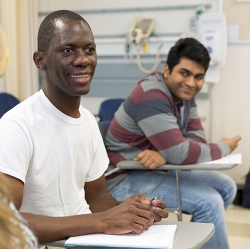 Bachelor's Degree 
The multidisciplinary program in Criminal Justice Studies explores the conception and implementation of law, crime and justice systems and ideas. The program emphasizes critical thinking about law, crime and justice systems and their entanglement with larger political economic processes.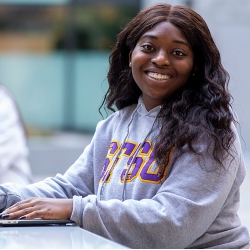 Online Bachelor's Degree Completion
In addition to the major and minor programs offered through the College of Professional & Global Education (CPaGE), Criminal Justice Studies also offers an additional fully online degree completion program that leverages quality instruction and a dedicated support system to help create an education that works for you.
Connect with Criminal Justice Studies
Announcements
Quick Links