Alumni and donor support enables our community of students and faculty to pursue a more equitable world through the conception and implementation of law, crime and justice systems and ideas to better society.
Your Donations Support Our Department
Your Support Enables Our Pursuit of a More Equitable World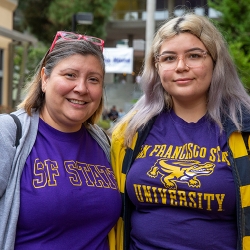 Departmental Support
Unrestricted support to provide sustainable funding for the department and to strengthen the student experience through engaged learning opportunities to meet criminal justice challenges. Donations small and large make a positive impact in our abilities to expand our evolving curriculum and provide specialized opportunities to help our students thrive in preparation for their professional and academic aspirations. Your donations also support our diverse body of faculty, including 50% Black, Indigenous, and people of color (BIPOC), with five Black and six Latinx faculty members. Support us as we continue attracting a diverse and exceptional pool of renowned scholars, teachers, and researchers.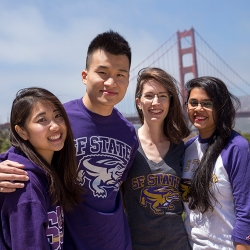 Student Support
With your support, you help our programs, services and facilities so that can we provide transformational learning for our diverse body of students. The majority of our students are non-white, Black, Indigenous, and people of color (BIPOC) who often come from communities most impacted by crime and injustices of the criminal justice system. Your donations can provide life-changing support by providing the foundation to increase educational access for students and their families who are economically impacted. In addition to enabling support for basic needs and educational expenses, your support will also enable the creation of a more socially just and equitable society because many of our students become leaders making positive changes in diverse communities nationally and worldwide. 
Ways to Give