We encourage all of our students to seek out an internship while they are completing their coursework in Criminal Justice Studies. This will help you in a number of ways, including figuring out what type of career you'd like to embark on and potentially also help you get your foot in the door for an eventual job.
Voice of Criminal Justice Studies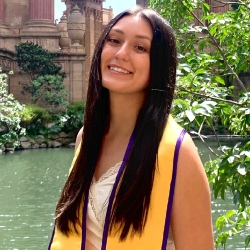 Alyssa Renee Bedoya Testimonial
I would like to thank my family, friends, and the Criminal Justice Department for the continuous support throughout my educational career. I will have forever gratitude for your guy's contributions that guided me along my successful path to obtaining my degree. Thank You!

Alyssa Renee Bedoya (2021 Graduating Class in Criminal Justice Studies)
Community Service Learning/Internships Opportunities/Fellowships
Community Service Learning (CSL) courses are designed to help you apply theoretical classroom knowledge to structured, community-based experiences. CSL courses provide structured critical reflection and opportunities for professional development. These community service-learning and academic internship courses provide unique opportunities for CJS faculty and students to serve diverse communities; they have resulted in positive strides toward promoting racial equality, civic responsibility and social justice.
Community Service Learning and Academic Internship Courses at SF State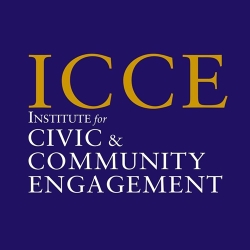 Institute for Civic and Community Engagement (ICCE)
ICCE offers placement opportunities with community-based organizations, internships with civic organizations, and scholarships that recognize exemplary service. The institute promotes the recognition of service-learning activities on academic transcripts.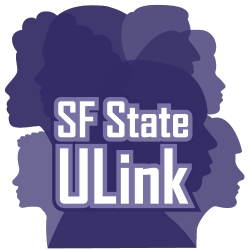 SF State ULink
To find an internship, we recommend all students search the SF State's Official Community Engagement Portal, SF State ULink database that has over 400 possible internships for students. ULink is SF State's digital community engagement platform, connecting students, faculty/staff, and community partners. 
Organizations Where Criminal Justice Students Have Interned or Fellowshipped
If you don't find something you like there, you can also reach out to individual organizations to see if they need an intern or volunteer. Many criminal justice oriented organizations are often looking for students to serve in these roles, so we recommend looking around at the organizations of interest in your area. If you are interested in more traditional employment in criminal justice organizations--such as law enforcement or juvenile probation--oftentimes every county has opportunities--so reach out!

A nonprofit nonpartisan organization whose mission is to reduce society's reliance on incarceration as a solution to social problems. This is one of the flagship policy organizations in this area and is one that we have collaborated with extensively. If you are interested in policy or juvenile justice, this is the organization for you! 

JusticeCorps is an AmeriCorps program administered by California Volunteers and sponsored by the Corporation for National and Community Service. Bay Area JusticeCorps recruits 70+ college students every year for their student member program.

The Willie L. Brown, Jr. Fellowship program provides SF State students who have faced barriers pursuing a college education with professional experience in the public sector while developing a lifelong commitment to public service. At the same time, the program provides San Francisco's public agencies with a diverse, qualified and well-educated workforce. Undergraduate fellows intern in city government two days a week in high levels of the executive branch, legislative branch, and city agencies under the direct supervision of a seasoned professional. Fellows typically work on semester-long projects agreed upon in collaboration with their direct supervisor. Each fellow earns a $3,000 stipend by the conclusion of the program.

Each year, the Panetta Institute invites CSU presidents to nominate an outstanding undergraduate (junior or senior) student leader from each campus to participate in the fall semester Congressional Internship in Washington D.C.
Legal Organizations
Social Service Organizations
Policy Organizations
System Organizations
Quick Links