Program Overview
The multidisciplinary program in Criminal Justice Studies explores the conception and implementation of the law, crime and justice systems and ideas. The program emphasizes critical thinking about law, crime and justice systems and their entanglement with larger political economic processes.  In particular, the program explores how ideas and systems of crime, law and justice shape broader issues of social justice, especially those related to the experience of race, class, gender, sexuality and age inequity in the U.S. The program teaches students the skills of critical analysis and ethical reasoning such that students can challenge structures and assumptions and innovatively contribute to the assessment of alternative solutions to problems associated with the identification, control and prevention of crime and delinquency.
Program Learning Outcomes
Analyze how systemic inequality shapes and is shaped by crime, law and justice system. 
Examine how people and groups impact, engage, contest and remake legal institutions and ideas.
Analyze the history and politics of criminological knowledge.
Critique and analyze claims, data and knowledge about crime, law and justice systems.
Design and implement a senior capstone project that demonstrates effective written communication, ethical reasoning, and critical analysis.
"Where justice is denied, where poverty is enforced, where ignorance prevails, and where any one class is made to feel that society is an organized conspiracy to oppress, rob and degrade them, neither persons nor property will be safe."

- Frederick Douglass


Please note: SF State's diverse population includes individuals who do not identify as either female or male. The chart below uses data collected in compliance with the U.S. Department of Labor and U.S. Department of Education criteria, which mandates gender reporting as either male or female. 
Student Voices of Criminal Justice Studies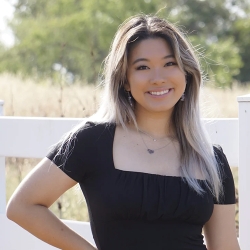 I am honored for the education I was able to obtain at SF State. I would like to give my dearest thanks and respect to my professors, friends, and most importantly my parents who have supported me through it all.

Kylee Brown (2021 Graduating Class in Criminal Justice Studies)
Areas of Emphasis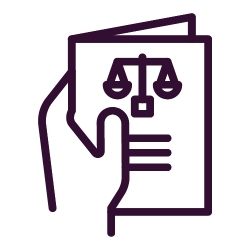 Administration of Justice 
Students explore central features of criminal justice systems. Courses include treatment of distinguishing features of the U.S. criminal justice system and comparative perspectives of systems around the globe. Attention is given to recurring problems including abuse of authority, community conflict and discrimination in case processing. Students have opportunities to learn methods and applications for studying criminal justice systems and processes.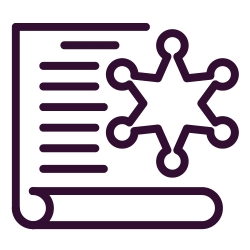 Crime & Delinquency
Courses in this area expose students to major explanations of what brings about different forms of juvenile delinquency and adult criminality. Students have opportunities to explore biological, feminist, economic, international, psychological, racial and sociological perspectives of crime and delinquency. In addition to addressing street crime, courses are available for learning about hate crime, organized crime, terrorism, and white collar crime.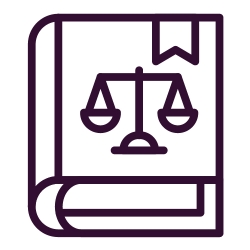 Legal Studies
Attention is given to legal doctrine relevant to criminal justice, the practice of law by criminal justice agents and the experience of law by defendants, family members and victims. Courses include distinctive disciplinary perspectives of law as well as issues faced by particular populations. Students have the opportunity to learn and apply legal analysis, including case law and development of legal briefs.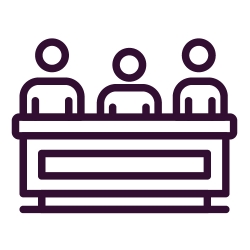 Work in Diverse Communities
Working in the criminal justice system in any capacity requires interacting with individuals from diverse family, cultural, social and economic backgrounds. Courses in this area expose students to a deeper understanding and appreciation of individuals and groups from backgrounds other than their own. These courses help students develop communication skills to bridge cultural differences.
Retention Rate
Time to Degree Completion
First-Year SF State Student Retention Rate
First-Year Transfer Student Retention Rate
Please note: The time to degree completion is dependent on each individual student. Most transfer students complete their CJS degree within 4 years, whereas most non-transfer students complete their CJS degree within 5-6 years. In addition, first year student retention rates are based on data collected by the department from Fall 2019. 
Graduation Rates
No equity gap in graduation rates; URM students graduate at higher rates than non-URM students.

Degree Roadmap Pathways
Explore Gator Resources
To Meet with a Criminal Justice Studies advisor, please contact:
Available Advising Centers 
Advising Hub
The Advising Hub is a one-stop-shop of all advising needs to ensure students are on a successful path to graduation with support from General Education and minor advisors. 
Undergraduate Advising Center
UAC is the home base for freshmen during their first year and undeclared students at Sf State.
Already part of the Gator community? Learn more about declaring Criminal Justice as your minor/major!  
You can now declare a minor/major online!  
How to Change your Major/Minor Video 
Review where you are at in your pursuit of a degree.
Review degree progress report for completion of SF State Requirements.
Excited to learn more about becoming a new Gator?  
Visit Future Students to learn more about campus life at SF State and explore campus. Receive information on admissions, tuition and aid. Whether you're a freshman, transfer international or graduate student, find everything you need to know about applying to SF State. 
University Admissions
Criminal Justice Studies is currently open to all students admitted through the University admissions process.